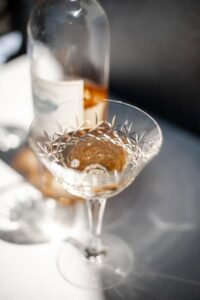 Hello natural wine connoisseurs! Welcome to the Iola Wines organic wine club's summer wine guide! This handy guide highlights a collection of exceptional naturally made best summer wines from rockstar women winemakers in the wonderful places of France and Italy to enhance your summer season.
Alongside each wine, we've curated delicious food pairings and fun summer activities, so you can savor the flavors and embrace the spirit of summer. Let's dive in so you can start creating some of your best experiences of summer!
Red Wines
If you are a red wine lover, Mourvèdre, a versatile grape, is primarily grown in the southern regions of France, notably in areas like Bandol, Provence, and Languedoc-Roussillon. Thriving in a warm and sunny climate, Mourvèdre requires ample heat and dry conditions to reach its full potential.
It yields wines that are robust and full-bodied, often showcasing dark fruit flavors like blackberry and black cherry, accompanied by hints of spices, herbs, and gamey notes. In Southern France, Mourvèdre contributes to the production of exceptional red wines that exhibit depth, structure, and a characteristic earthy elegance.
Look for rich, full-bodied flavors that intertwine dark fruits, such as blackberry and plum, with intriguing notes of spices, leather, and earthiness. The distinct character of Bandol and Côtes De Provence wines showcase the potential of Mourvèdre.
Food Pairing:
Fire up the grill and enjoy juicy grilled steaks, savory lamb chops or grilled portobellos alongside a bold, robust red wine based on Mourvèdre. The rich flavors will beautifully complement the smoky char and create an unforgettable dining experience. We suggest Domaine Les Luquettes Bandol Rouge , the perfect wine from their biodynamic vineyard which is a blend of 80% Mourvèdre and 20% Grenache and Domaine Des Peircèdes Cuvée Regue De Botes Rouge 70% Mourvèdre + 30% Cabernet Sauvignon.
Activity Pairing:
Gather your friends for a sunset picnic at a scenic viewpoint. Sip one of these Mourvèdre based wines made by rockstar winegrowers Sophie Cachard of Domaine Les Luquettes and Audrey Baccino of Domaine Des Peircèdes while soaking in the breathtaking vistas and creating lasting memories.
Grenache captures us with its vibrant, rich and lively character. Known for their expressive fruit flavors, such as juicy red berries and ripe cherries, subtle herbal undertones, lighter body, and a touch of Mediterranean charm, Grenache-based wines of Provence encapsulate the essence of the region and offer a pleasurable drinking experience perfect for warm summer days or pairing with local Provençal cuisine.
Food Pairing:
Celebrate the Summer Solstice with a delightful pairing of grilled vegetable skewers. Thread an assortment of colorful vegetables like zucchini, bell peppers, cherry tomatoes, and mushrooms onto skewers, drizzle them with olive oil, sprinkle with herbs, and grill to perfection. The smoky char and vibrant flavors of the grilled vegetables will harmonize beautifully with the nuanced notes of Domaine De Lauzières 2014 Solstice AOC Les Baux De Provence.
Activity Pairing:
Embrace the long days of summer! Set up a cozy outdoor gathering and it is a good reason to break out those fairy lights and lanterns. Create a festive atmosphere with live acoustic music or a curated summer playlist. Set up some summer-themed activities like a game of bocce ball and stargazing under the clear night sky. Sip Domaine De Lauzières Solstice and toast to the magic of the Summer Solstice while enjoying the company of your friends.
White Wines
Cortese, the white grape variety hailing from Gavi in Italy, produces wines with a delightful combination of crispness and elegance. Known for its bright acidity, Cortese wines offer a refreshing and zesty palate, often accompanied by flavors of green apple, lemon zest, and a little bit of white peach. These wines from Gavi are celebrated for their light to medium body, showcasing a delicate mineral undertone and a lingering finish, making them a perfect choice for lovers of vibrant and aromatic white wines. These wines pair perfectly with summer!
Food Pairing:
Embrace the flavors of summer with a delightful dish of Caprese Skewers featuring basil pesto. Skewer cherry tomatoes, mozzarella balls, and fresh basil leaves onto wooden skewers. Drizzle the skewers with a generous amount of homemade basil pesto, made with fragrant basil leaves, pine nuts, Parmesan cheese, garlic, and olive oil. The vibrant colors and aromatic flavors of the Caprese Skewers perfectly complement the crisp and citrusy notes of La Mesma's Gavi Di Gavi DOCG Indi.
Activity Pairing:
Host a backyard garden party with a Mediterranean twist. Set up a DIY bruschetta station, complete with a variety of toppings such as fresh diced tomatoes, roasted red peppers, creamy burrata cheese, and, of course, basil pesto. Serve these alongside a light salad. Invite your guests to create their own bruschetta masterpieces using crusty bread slices as a base. Pair this activity with a wine tasting of La Mesma Gavi Di Gavi Indi, allowing everyone to savor the wine's elegant flavors while enjoying the creative process of assembling their personalized bruschetta. Bask in the warm summer breeze, indulge in delicious bites, and raise a toast to the joys of the season.
Etna Bianco, hailing from the slopes of Mount Etna in Sicily, is an exciting white wine known for its volcanic terroir influence. This unique blend typically includes native grape varieties such as Carricante and Catarratto, which contribute to its distinct character. Etna Bianco wines exhibit a harmonious balance of lively acidity, minerality, and enticing aromatics, often featuring notes of citrus, white flowers, and hints of smokiness, resulting in a crisp and enchanting drinking experience.
Food Pairing:
Prepare a zesty citrus-infused seafood ceviche bursting with flavors. Sentieri Siciliani Etna Bianco's crispness and citrus undertones will create a refreshing and harmonious combination.
Activity Pairing:
Get back to nature on a hiking adventure and marvel at the beauty of nature. Pack a picnic with olive tapenade, fresh cheeses and a chilled bottle of Sentieri Siciliani Etna Bianco to enjoy amidst the serene beauty of the trail.
Chablis, hailing from the cool climate of Burgundy, France, is a fantastic wine for summer enjoyment. Known for its pure expression of Chardonnay, these wines exhibit crisp acidity and a vibrant minerality that make them incredibly refreshing. With their citrus flavors, green apple notes, and steely undertones, Chablis wines offer a perfect balance of fruitiness and tanginess, making them an excellent choice to sip on a warm summer day.
Food Pairing:
Petit Chablis is a classic pairing with light and fresh dishes like salads, seafood, shellfish and grilled vegetables.
Activity Pairing:
Pair a chilled bottle of Chablis with a leisurely picnic by the seaside, enjoying the coastal breeze and the vibrant flavors of the wine. Alternatively, host a backyard garden party / apéro with friends, where the crisp and refreshing nature of Chablis can be savored alongside light appetizers, lively conversations, and laughter-filled moments. We love Stéphanie Mosnier's low intervention, terroir-expressive Chablis.
Sparkling Wine Wins Year Round
Traditional method sparkling wines from Lugana DOC are both delicious and ideal for summer festivities and hot summer days. The cool-climate region of Lugana imparts vibrant acidity to the grapes, resulting in sparkling wines that are refreshing and zesty on the palate. With their fine and persistent bubbles, these sparkling wines offer a lively effervescence that perfectly complements outdoor celebrations and pairs wonderfully with summer dishes, such as seafood, salads, and light appetizers. Sipping a glass of traditional method sparkling wine from Lugana is like indulging in a vibrant and effervescent taste of summer.
Food Pairing:
Delight in the simplicity of oysters on the half shell paired with Perla Del Garda Millesimato 2019 Brut Nature. The crisp and dry Brut Nature will accentuate the briny flavors of the oysters, leaving a tantalizing sensation on your palate.
Activity Pairing:
Plan a sunset bonfire at the beach or in your backyard firepit. Raise a toast to family and friends with the Perla Del Garda Millesimato Brut Nature as you watch the stars appear in the night sky.
Join Iola Wines, our natural wine club today and discover the world of biodynamic wine!