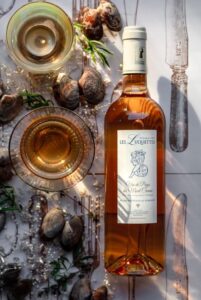 Get ready to raise your glasses and let your taste buds be delighted in this world of wine and celebrate because National Rosé Day is just around the corner quickly followed by International Rosé Day later this month!  Each year on the second Saturday in June, in recent years, natural wine lovers worldwide come together to honor the delightful and refreshing allure of pink wine. But did you know that the history of rosé dates back centuries, with roots that can be traced all the way to the ancient Greek and Roman Empires?
That's right, the roots of rosé can be traced back to the remarkable era of the Greek and Roman Empires.
In the sixth century BC, the Phocaeans brought grape vines from ancient Greece to Massalia (modern day Marseille) in southern France. The wines they produced were, field blends of white grapes and red grapes. Naturally light in color, these pleasant pink wines soon were talked about around the Mediterranean.
Rosé wines have a rich history and gained popularity among the Romans. It's fascinating to imagine the ancient Romans raising their goblets filled with the blush-hued nectar, toasting to good fortune and savoring the pleasures of life.  
The Romans identified two regions that were particularly conducive to the production of high-quality rosé wines. One of these regions is Provence, in modern-day France, which continues to be renowned for its exceptional rosé production to this day. The Romans recognized the favorable climate and terroir of Provence, laying the foundation for the region's enduring reputation as a premier rosé producing area.
The other wine region producing some of the best wines that captured the Romans' attention was the area surrounding Lake Garda in Italy. Here, on the shores of this breathtaking lake, a lesser known yet remarkable rosé wine was born: Chiaretto.  Chiaretto, meaning "light pink" in Italian, perfectly describes the wine's enchanting beautiful light color. The Romans reveled in the delightful pink wines produced in this region, appreciating their unique character and refreshing nature.  To learn more about Chiaretto wines, check out Erin Scala's research on this episode of I'll Drink To That.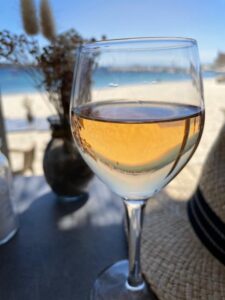 Fast forward to the present day, and Provence remains one of the world's most iconic regions for rosé production. Nestled in the sun-kissed south of France, Provence boasts a rich winemaking heritage that spans centuries. The region's Mediterranean climate, with its warm days and cool nights, provides the perfect conditions for cultivating grapes that lend themselves beautifully to rosé production. 
Provence rosé is revered for its pale pink hue, delicate aromas, and refreshing flavors. The wines often showcase notes of fresh red berries, citrus fruits, and floral undertones. With their vibrant acidity and elegant balance, Provence rosés are the epitome of summer in a glass. They pair wonderfully with a variety of cuisines, from light salads and seafood to grilled vegetables and charcuterie and of course, olive tapenade.
While Provence often steals the spotlight with wine experts when it comes to rosé, let's not forget about that hidden gem the Romans identified on the shores of Lake Garda in Italy where Chiaretto is gaining recognition among wine enthusiasts
Chiaretto wines exhibit a lively acidity, vibrant fruit flavors, and a refreshing crispness. Chiaretto rosés pair beautifully with Italian cuisine, such as antipasti, pasta dishes, and fresh seafood. They provide a delightful alternative to the more commonly known Italian wines like Chianti or Pinot Grigio.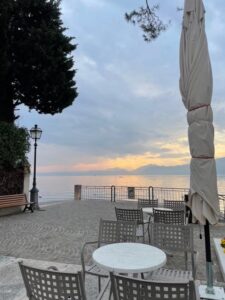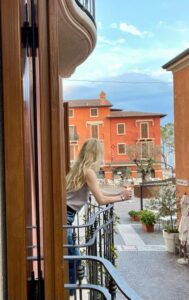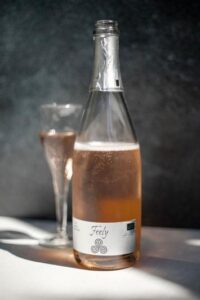 Chiaretto's can also be sparkling.  One of our favorites is Femme Fatale Sparkling Chiaretto made by sisters Claudia and Giulia Benazzoli in Bardolino, Italy. This captivating sparkling rosé is a true showstopper. With its sheer pink hue, abundant floral aromas, and a vibrant palate bursting with floral notes of strawberries, cherries, and citrus, it's a wine that embodies charm, irresistible allure, and leaves a lasting impression on those who taste it. Sip this enchanting sparkler and let it transport you to the romantic shores of Lake Garda.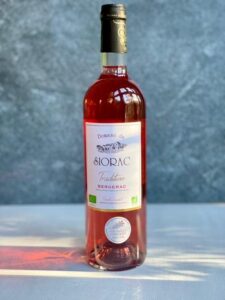 Additionally, when exploring the world of rosé, it's worth mentioning the delightful rosés cultivated in Southern France in and around the Bergerac AOC. This picturesque region in southwestern France is known for its diverse range of wines, including some exceptional light-medium rosés made from a variety of red grapes. One standout is the certified organic Rosé Tradition from Domaine Du Siorac. Crafted with care and respect for the environment by Muriel Landat-Pradeaux, a 7th generation winegrower and the first woman to lead her family vineyard and winery Domaine Du Siorac.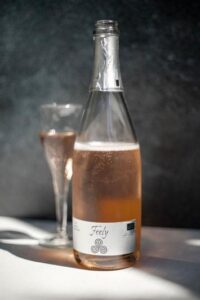 Another gem from the region is the natural wine that is also a certified organic wine and a certified biodynamic wine Chateau Feely Brut Rosé. This sparkling rosé exemplifies the elegance and finesse that can be found in southwest France.  Made in the traditional method (the same method employed in Champagne), with its fine bubbles, subtle and delicate yet persistent, floral notes of brioche, quince, pear, apple and red fruits and a pronounced mineral finish thanks to the distinctive terroir of Chateau Feely, this wine adds a touch of sophistication to lunch or apéro with friends as well as to mark your special occasions.  It's limited production of only 1000 bottles makes this organic wine an official treasure among sparkling wines.
With such a diverse array of rosés to explore, from the iconic regions of Provence and Lake Garda to the hidden gems of Bergerac, there's a rosé for every palate and occasion. So, this Rosé Day, raise a glass of your favorite pink wine and celebrate the beauty and versatility of beloved organic wines and natural wines.  You can join the Iola Wines Connoisseur Club to have the best rosé wines shipped directly to your home in the United States.  Or if you prefer, you can select your favorite bottle of rosé directly from our store at any time.  Cheers to the joy of good rosé!