How It Started
The idea of Iola Wines came to me after years of working in wine in Washington and California, studying and traveling the wine regions of Europe, and completing with Highest Honors certifications for French and Italian Wine Scholar and WSET L3 with Merit.
Despite how women were kicking butt in so many professions, wine seemed different, especially Old World wines where the most celebrated producers rarely looked like me. No small wonder, really. For centuries, vineyards have been handed down from father to son, not daughter, pretty much leaving women out of the picture for far too long.
Fast forward in time and I realized that I could, in some small way, do my part to change the wine-world status quo: I could champion female vigneronnes who are every bit as talented as their French and Italian brethren.
My focus today isn't just on women winemakers. It's on outstanding wines. The women wine growers I work with are producers who've consistently grown and made wines of depth and beauty despite being dismissed every step of the way. These are the wines I want to drink and share with the world. These are the wine growers I want to see succeed.
Iola Wines feels like my life's purpose; it would be an honor to have you along on this journey with me.
Best,
Marilee Bramhall
Iola Wines Founder
Your Title Goes Here
Your content goes here. Edit or remove this text inline or in the module Content settings. You can also style every aspect of this content in the module Design settings and even apply custom CSS to this text in the module Advanced settings.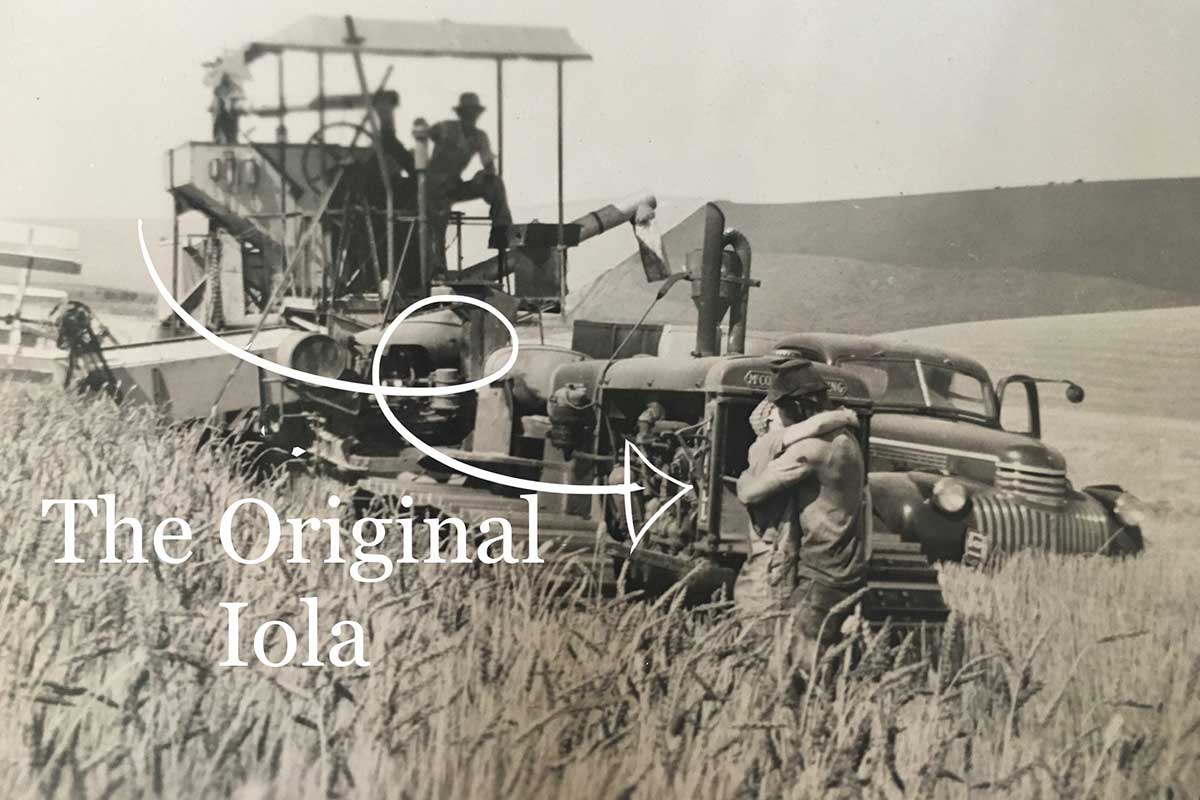 What "Natural" Means to Iola
"Natural wine" is a term that gets wobbly pretty quickly, so let's get after it. For Iola, when we say a wine is "naturally made," we mean it's been produced using long-proven, time-honored practices with minimal intervention.
Typically, it means the grapes are grown according to organic or biodynamic principles, with or without the official certifications – which can be a prohibitively expensive process if you're a small, non-corporate wine maker. Luckily, following these time-honored practices is more a reflection of each vigneronnes deeply held principles.
Iola takes this concept very seriously. Before we agree to import a wine, we do on-site visits with each vigneronne; we walk her vineyards and witness her production in order to be confident we share the same definition of what it means to make wine naturally. It's an important step we don't skip.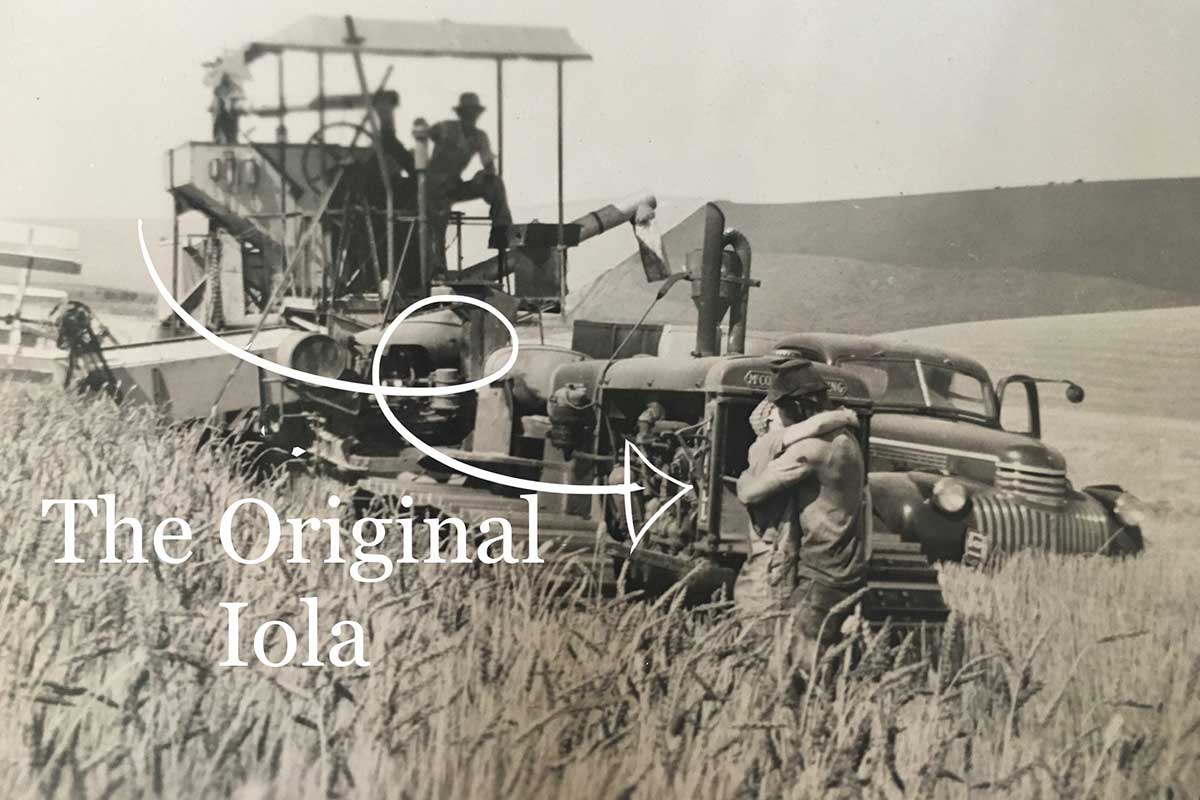 Iola smooching her husband while working on their Dayton, WA Farm
Iola Wines is named in honor of Marilee's grandmother, Iola Ryerson Bramhall, who grew up in the Depression and loved opera and ballet as much as she did a good party.
 
Like all the women in the Bramhall clan, Iola took a big bite out of life on a daily basis. Her spirit and championing of women and sisters, related or not, live on through Iola Wines today.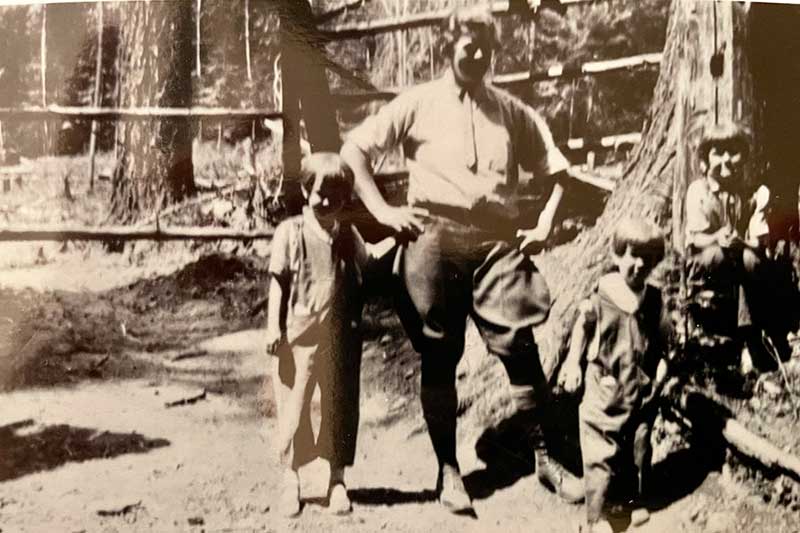 Iola's love of nature was encouraged by her jodhpur-loving Aunt Babe Ryerson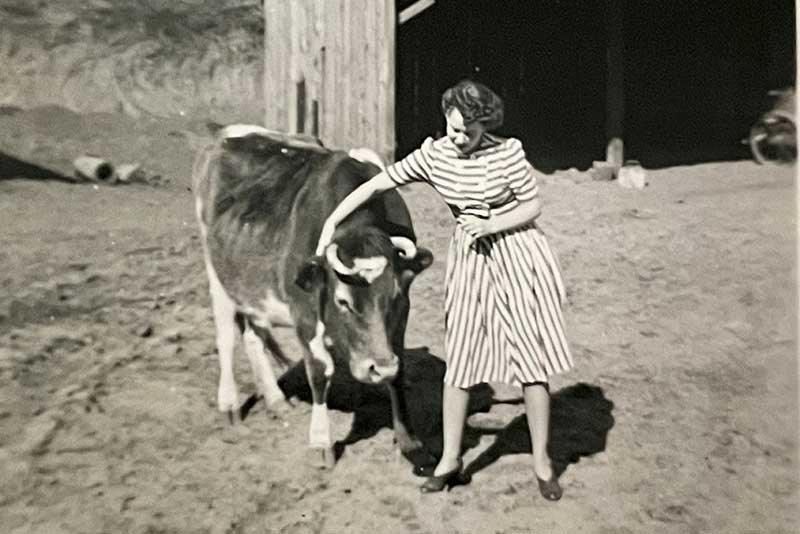 Iola on the family farm circa 1940s